GET OUT AND PLAY!
Your home's outside is just as important as its inside. Now you can brighten up your yard, garden, or balcony with the same wondrous WiZ light that's always been available indoors. Easy to use? Yup. Warm to cool white? You bet. Millions of colors? Check. Relaxing? (Shh, I'm taking a nap.)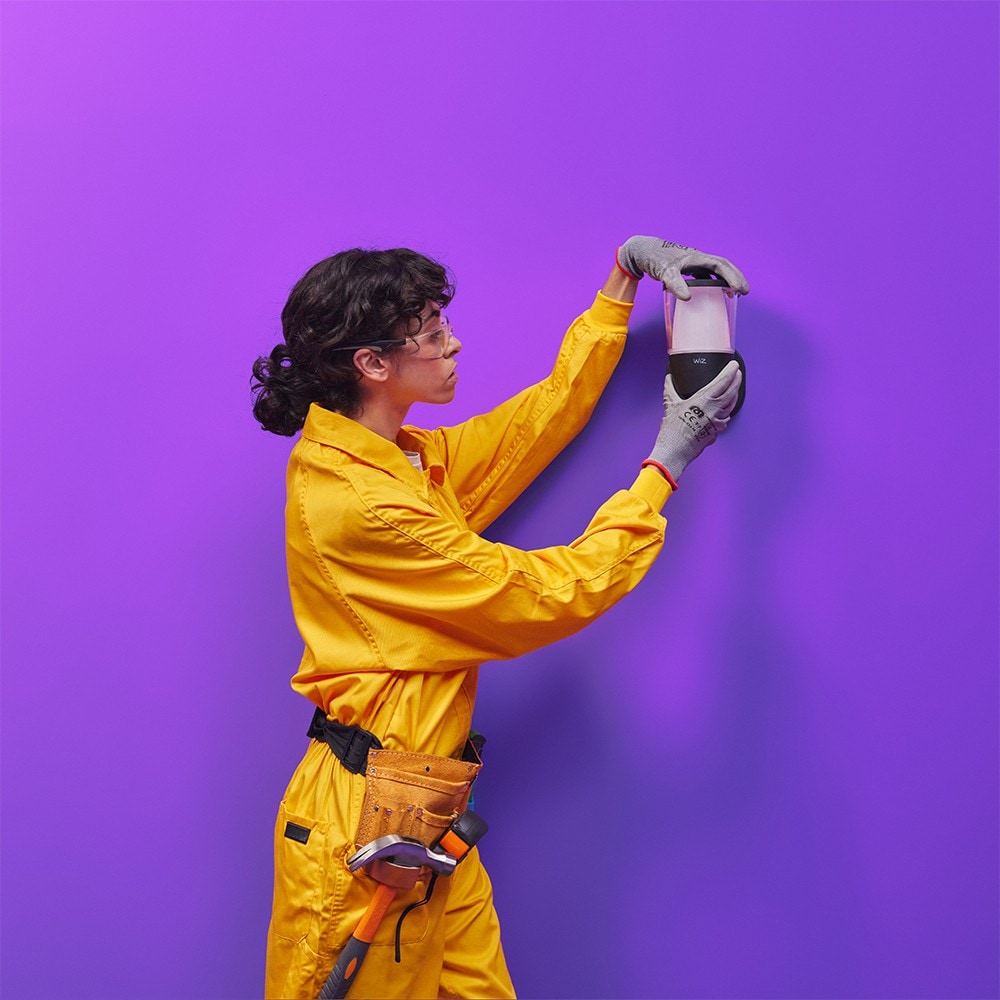 DONE FOR YOU
Replace your classic outdoor wall lights with WiZ. WiZ Wall Ambience lights work with your existing Wi-Fi and controls to deliver millions of colors and dynamic whites for welcoming and relaxing outdoor atmospheres. (Note: These high-voltage lights require professional installation due to risk of shock.)
DO IT YOURSELF
WiZ outdoor spots, bollards, and string lights will appeal to the DIY-er in you. Installation is (literally) a snap—just plug and play, safely and at will. Connect your lights to a power supply, plug it in, and go to your happy place. Change things up whenever you like. All the colors and whites, none of the hassle.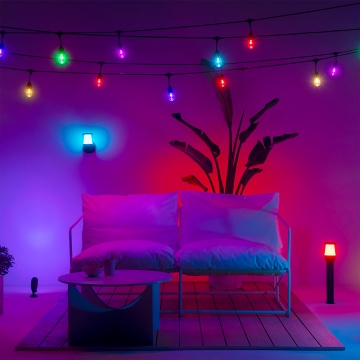 GARDEN OF DELIGHTS
Millions of colors, tunable whites, multi-zone control, gradient effects, dynamic light modes, and scene scheduling transform the outside of your home into a garden of brilliant and beautiful delights.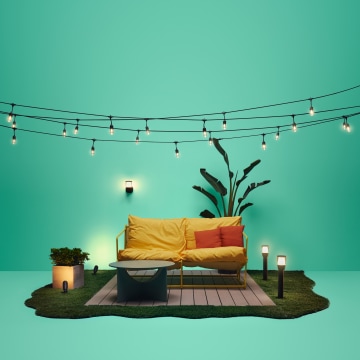 WILL TO CHILL
Want to kick back and relax outside? Set the perfect garden, porch, or terrace scene with WiZ outdoor lights. Program your lights to turn on and off automatically according to your own personal will to chill.