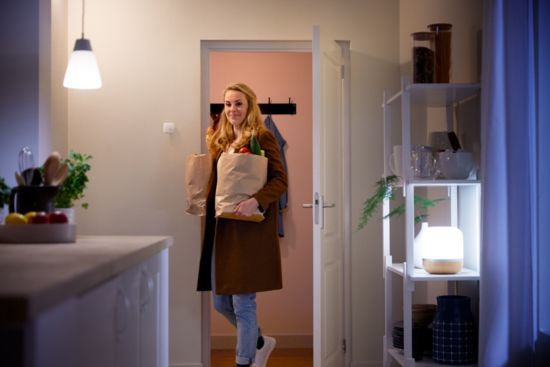 Automate your lights. Works with all WiZ Connected products.
You can set the lights to turn on / off or change light mode according to motion detection. It works with all WiZ Connected products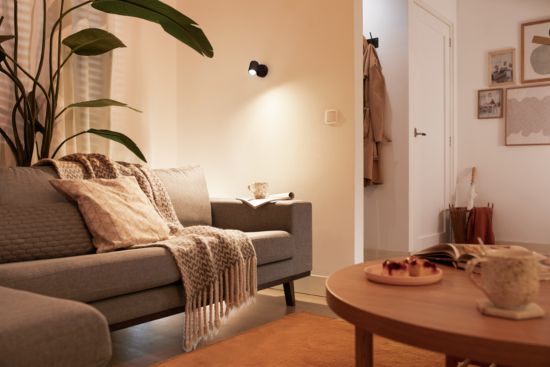 Flexible setting
Set the lights to turn on a certain brightness or a specific mode such as nightlight, daylight. You can configure what happens when motion is no longer detected, and after how long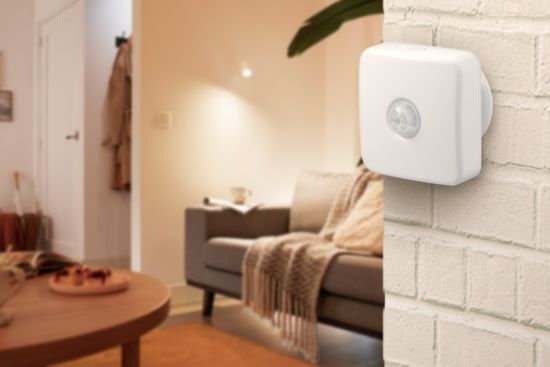 Easy installation. Battery-powered. No mains wire required.
Battery-powered, no mains wire required. Quick and easy mounting with screws on the ceiling / wall or place on desk.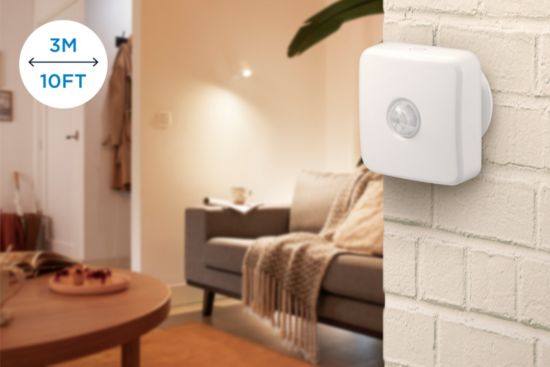 3 meter wide range motion detection.
The detection range is as wide as 3 meters with a beam angle of 120 degree
Whole room control
The sensor is attached to a single room and triggers all lights in that room. You can move the sensor in the app if you want it to trigger lights in another room instead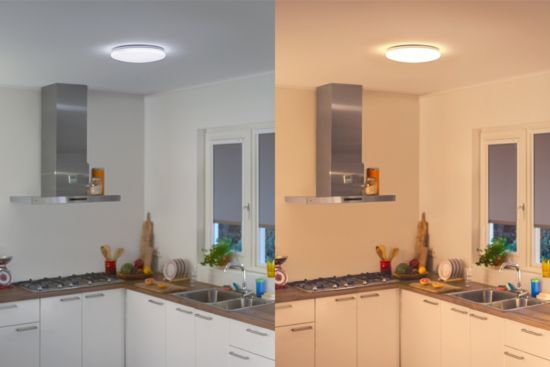 Trigger different light modes
" By setting Rhythms for the room in the WiZ app, you can make your sensor trigger different light modes at different times of the day"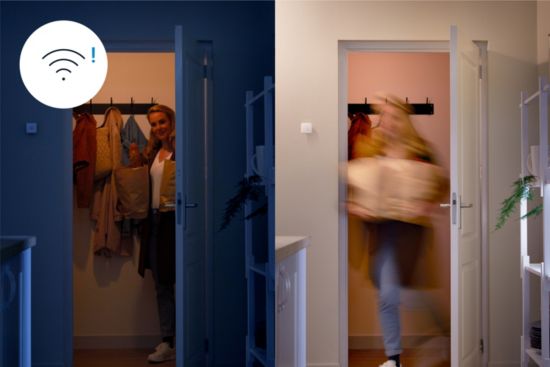 Works even without Wi-FiWorks even without Wi-Fi (after pairing).
The sensor communicates directly to the WiZ lights. It works even when your Wi-Fi is down.