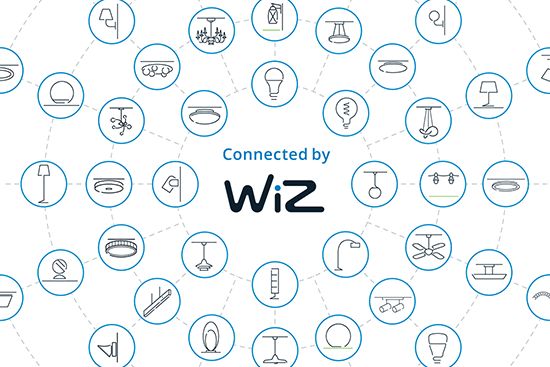 Compatible with all "Connected by WiZ" lights
This WiZ control accessory is designed to control all kinds of lights in the WiZ ecosystem. You can use it to control any lights from any brand as long as it's "Connected by WiZ."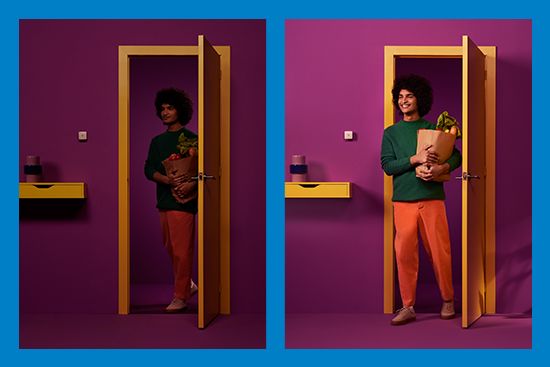 Trigger lights with motion
Set your lights to turn on/off or change brightness and color whenever they detect any motion. This sensor connects directly to your WiZ lights and works even when the Wi-Fi is down.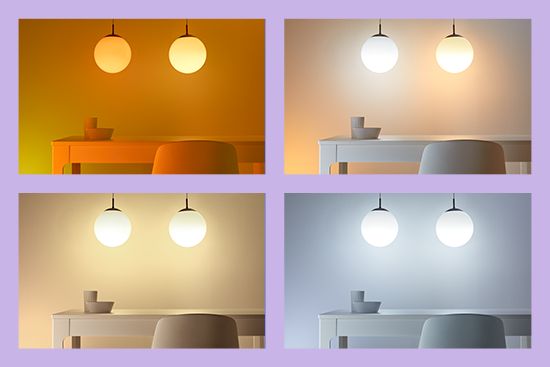 Set the right light for the right time
Set sensors to activate your favorites light modes at different times during the day, by setting specific Rhythms for a room in the WiZ app.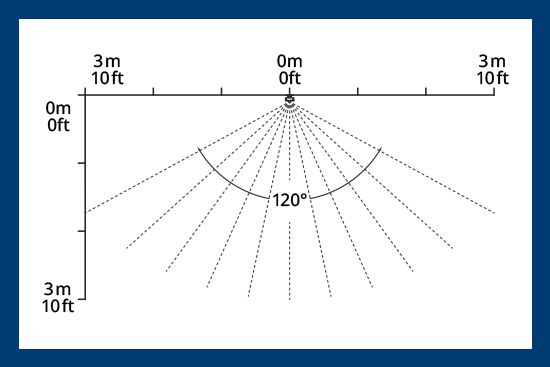 3m / 9.8ft detection range with 120˚ angle
This sensor detects motion up to 3 meters / 9.8 feet away, within a 120-degree wide angle.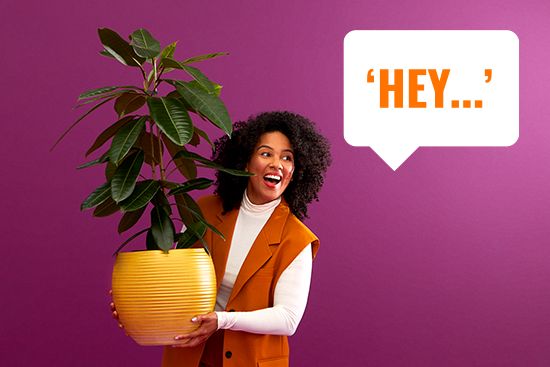 Flexible motion settings for your convenience
Set your lights to turn on a preferred brightness or specific mode, such as nightlight or daylight. You can configure an action for your lights, with a specified delay, and when no motion is detected.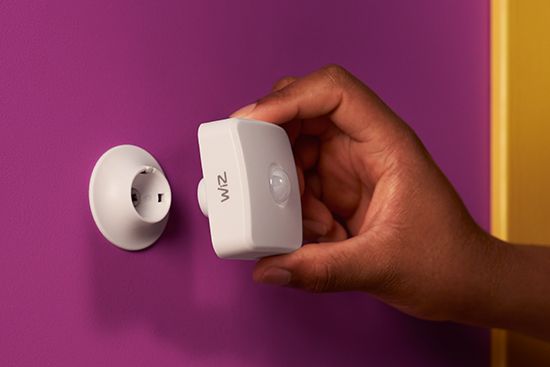 Easy wireless installation
Battery-powered, no wire necessary. Make it a quick and easy install with screws on the ceiling / wall, or simply leave it on a desk.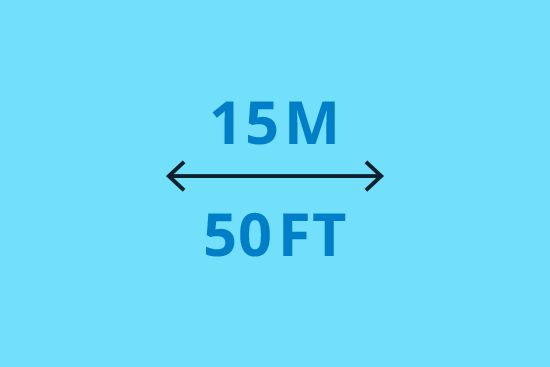 Wide connection range of 15m / 50ft
This motion sensor connects with WiZ lights placed within a range of up to 15 meters or 50 feet in a normal indoor environment with partitions and walls.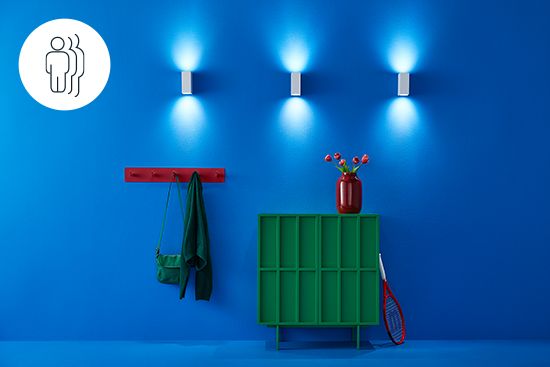 Activate one or multiple lights with motion
This sensor links to a single room and triggers all the lights in that room. Move the sensor's linked room in the app to trigger lights in another room instead.