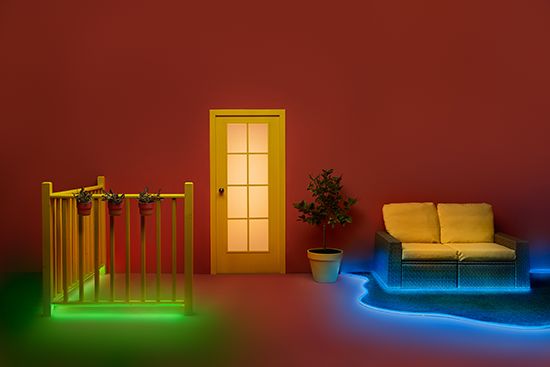 Bright and beautiful colored light
This high-intensity LED strip light brightens your outdoors with vivid colors. Bathe your garden, balcony, and all your other outdoor areas with beautiful, colorful light. Make sure your outdoors remain brilliant and light-filled, even after night falls.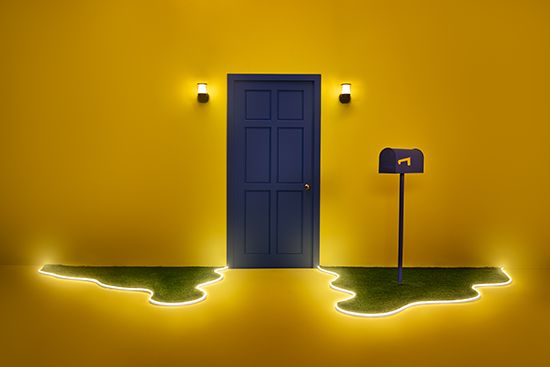 Bendable outdoor linear strip light
Our silicone-based outdoor light strip is flexible. Bend it to outline the borders of your garden, to hightlight the edges of your balcony, or into shape that you desire. Linear and uniform light effects with no visible LED dots are perfect for decorating all of your outdoor spaces.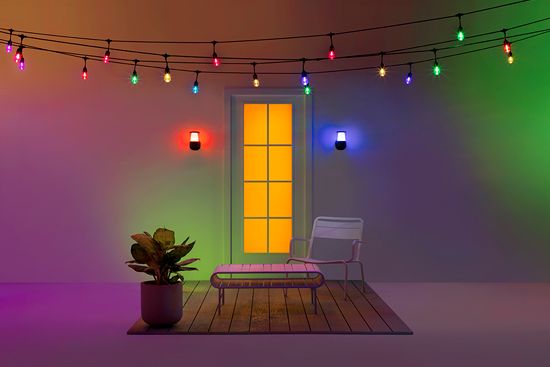 Beautify your garden with millions of colors & dynamic modes
Choose from millions of light colors, from energizing cool white to soft warm white and create the best ambience for your outdoor activities. Or simply apply a preset dynamic light mode, like Ocean, Forest or Party to create an amazing atmosphere and lift the mood.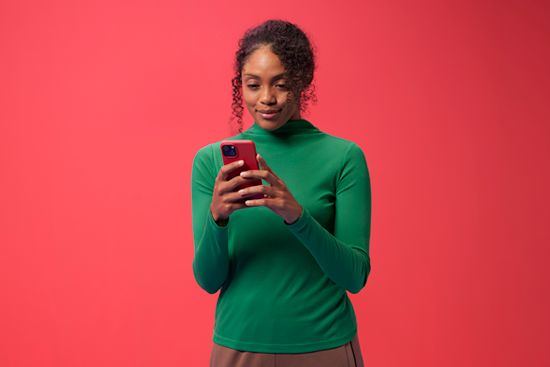 Always feel safe and secure with automated outdoor lights
Schedule your outdoor lights to turn on every day before you get home, so that you can clearly see your environment and feel safe. Set your lights to turn off automatically in the morning, or when they are not necessary, and save energy.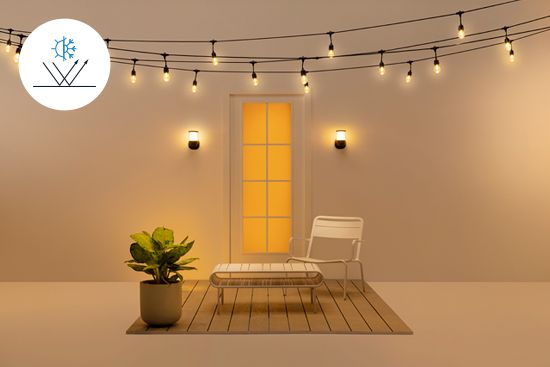 Waterproof and weatherproof
This light is designed for you to enjoy the outdoors as it is waterproof and weather proof. Made with materials that are UV resistant, as well as resistant to wind and snow. Passed rigorous tests to ensure it withstands most weather conditions.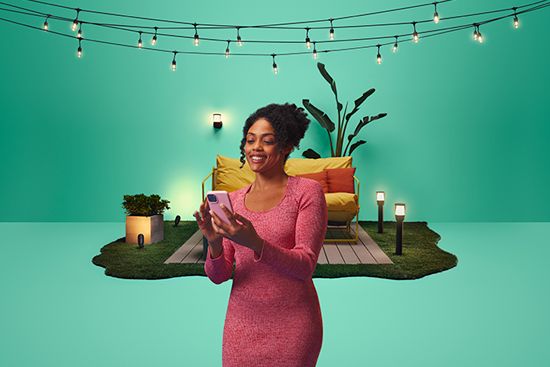 Instant setup for all your smart lighting
Access all smart features instantly, simply by connecting your new lights to your existing Wi-Fi. You can control lights when you're away from home and set schedules to turn them on and off automatically. All without needing to install additional hardware. Keep the controller within Wi-Fi range, and all linked lights will be fully controllable even out of Wi-Fi range.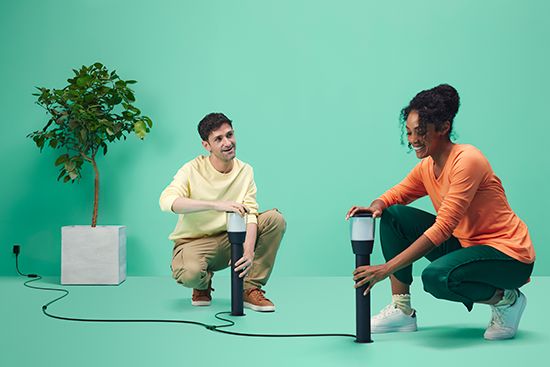 Low-voltage technology and easy installation
Designed for outdoor enjoyment! No complicated wiring or special installation required—just plug it in and go. If you want to change the light's location, just unscrew the adapter and move it somewhere else.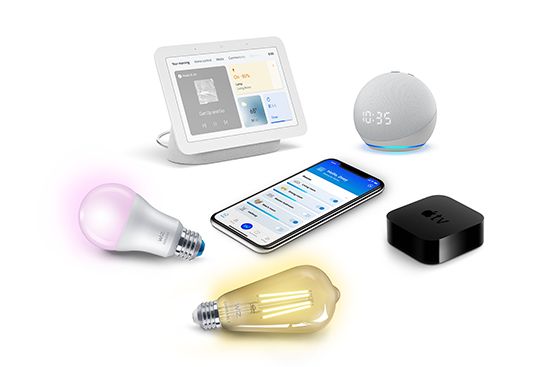 Matter Certified
This product is Matter certified. You can set it up and control it with your preferred smart home platform and make it work seamlessly with other Matter Certified devices.