Millions of colors and dynamic light modes
Choose from a palette of millions of light colors to create an amazing atmosphere in your home. Enjoy the subtle differences that our dynamic light effects glow your environment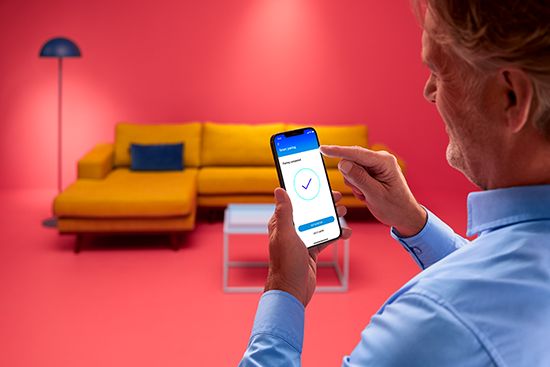 Smart lighting functionalities easy to set up
Enjoy the benefits of smart features instantly, just by connecting your WiZ light to your Wi-Fi network. Control lights easily when you're away from home and scheduling lights to go on and off automatically. No need to install additional hardware such as hub or gateway!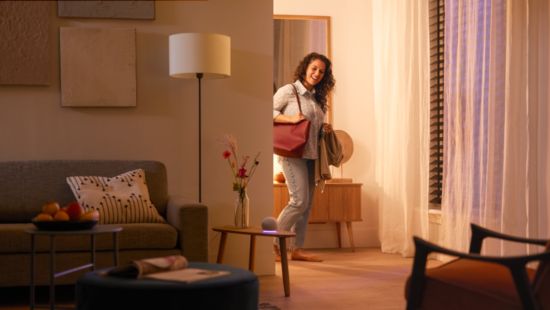 Automate your lights. Works with Connected by WiZ products
You can set the lights to turn on / off or change light mode according to motion detection. It works with all Connected by WiZ products.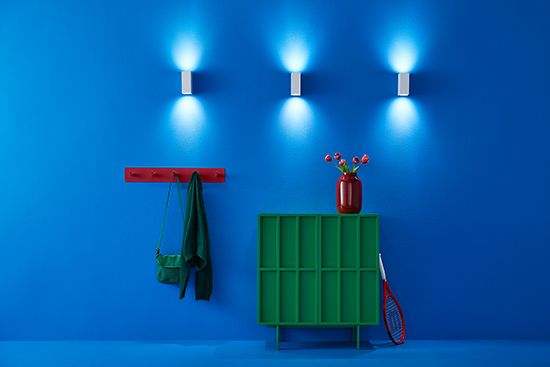 Set up lights to follow your own schedule
Automate your smart lights to follow your daily or weekly routines. Schedule your lights to turn on in the morning or before you arrive home, and to keep them off to save energy, when they are not necessary.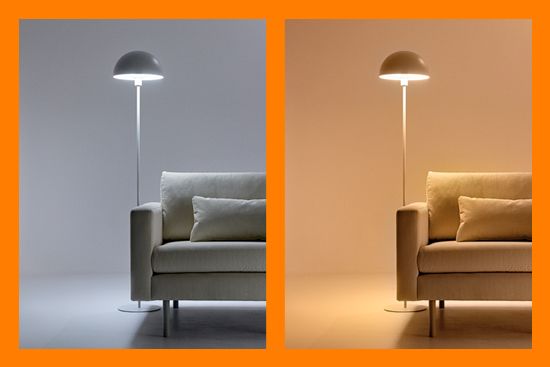 Set the right ambience with tunable warm to cool white light
Choose from a wide range of energizing cool white to soft warm white light, or simply select from the preset modes such as Focus and Relax to create the best ambience for your activities.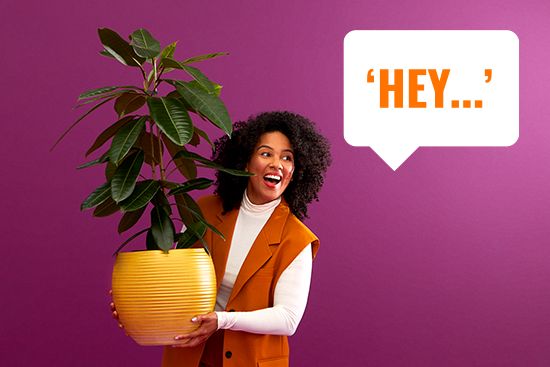 Control smart lighting the way you like it
WiZ enables you to control smart lighting in multiple ways. Adjust lights with your smartphone, voice, the WiZ remote control, or by using the existing wall switch to toggle between two favorite modes. Works with Google Home, Alexa and Siri Shortcuts.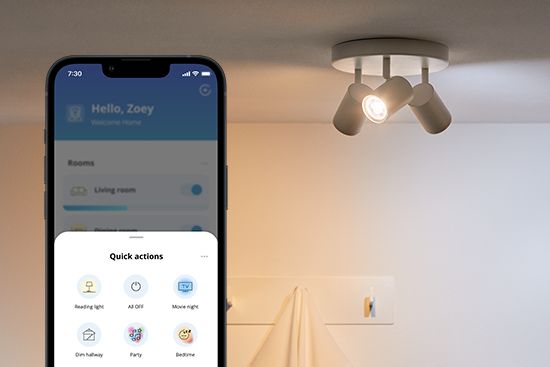 Control your smart lights from anywhere
No need to worry if lights were left on while no one's home. Simply turn them off from wherever you are, with your smartphone.