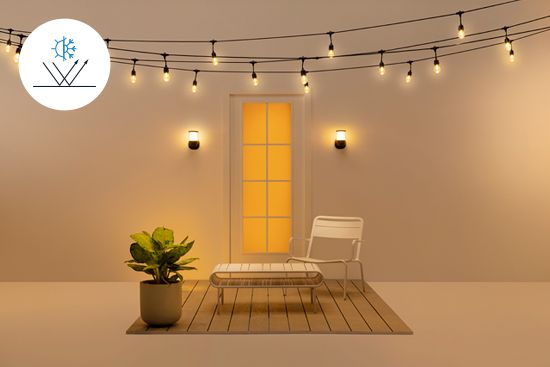 Optimal outdoor performance (IP65)
This WiZ outdoor light has been rigorously tested to ensure optimal performance outdoors. It can withstand a range of conditions from extreme sunlight to heavy downpours, strong winds, and garden sprinklers.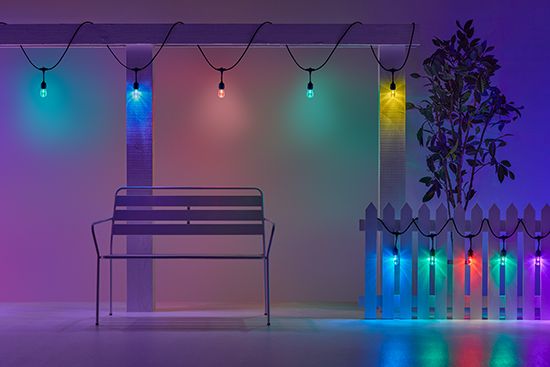 Light string with color-changing bulbs
This string of lights is designed to glow different colors for each segment at the same time. Bring your lighting experience to the next level and let the interactions of dynamic light modes amplify the mood.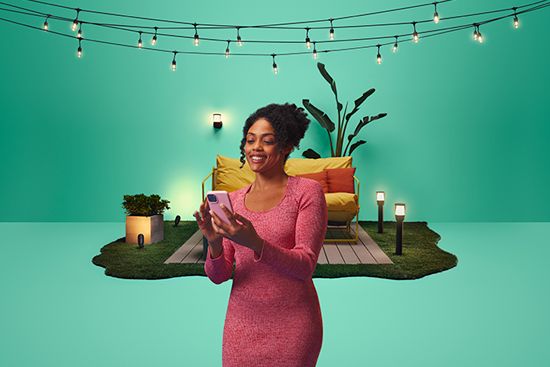 Instant setup for all your smart lighting
Access all smart features instantly, simply by connecting your new lights to your existing Wi-Fi. You can control lights when you're away from home and set schedules to turn them on and off automatically. All without needing to install additional hardware. Keep the controller within Wi-Fi range, and all linked lights will be fully controllable even out of Wi-Fi range.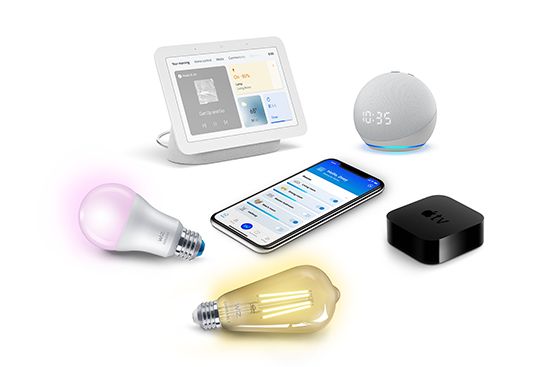 Matter Certified
This product is Matter certified. You can set it up and control it with your preferred smart home platform and make it work seamlessly with other Matter Certified devices.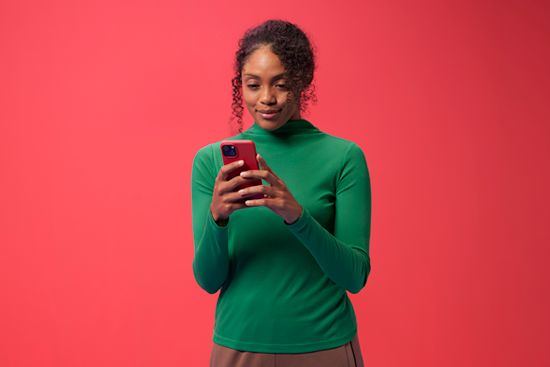 Always feel safe and secure with automated outdoor lights
Schedule your outdoor lights to turn on every day before you get home, so that you can clearly see your environment and feel safe. Set your lights to turn off automatically in the morning, or when they are not necessary, and save energy.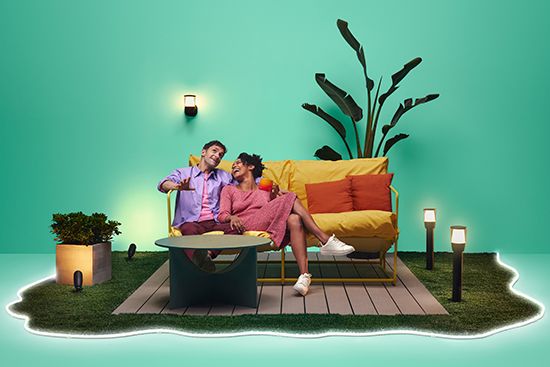 Create your perfect outdoor light Scene
Mix different color and white light modes to create the perfect light ambience for your perfect garden moments. Save your scene and select it anytime with app, voice or control accessory.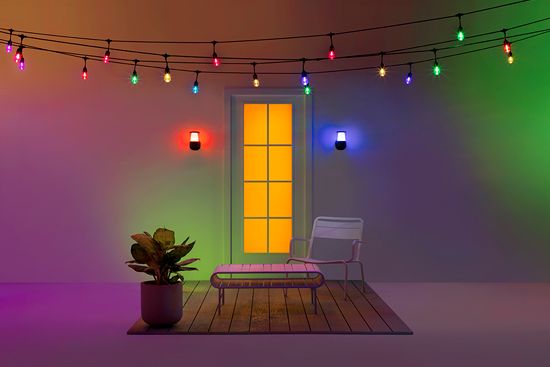 Beautify your garden with millions of colors & dynamic modes
Choose from millions of light colors, from energizing cool white to soft warm white and create the best ambience for your outdoor activities. Or simply apply a preset dynamic light mode, like Ocean, Forest or Party to create an amazing atmosphere and lift the mood.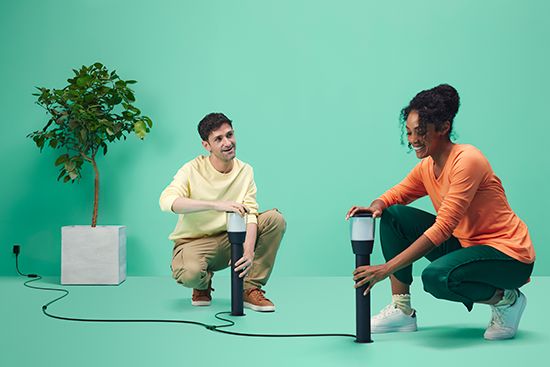 Low-voltage technology and easy installation
Designed for outdoor enjoyment! No complicated wiring or special installation required—just plug it in and go. If you want to change the light's location, just unscrew the adapter and move it somewhere else.