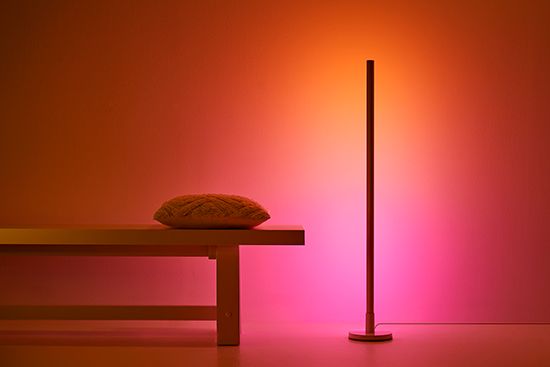 Enjoy a dual light zone effect with a slim design
Create a rainbow of color combinations that extend the ambiance to every corner. Play with dynamic light modes to create the ambience that fits your mood, upper and lower parts of the lamp emit different colors.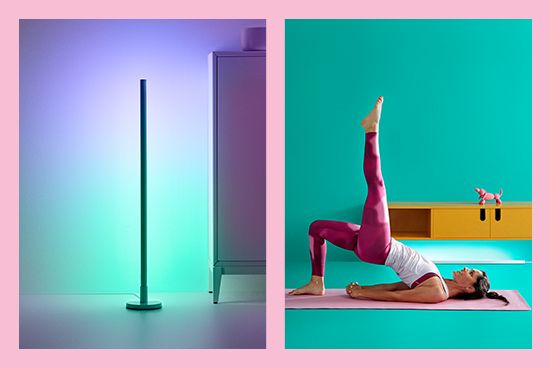 Light with wide beam angle that looks good everywhere
Standing or flat on the ground, this floor lamp lights up anywhere with a beautiful light effect. Its 110-degree beam angle illuminates a wide area and can easily brighten up an entire corner. Try shining its colorful light on a cabinet or shelf and let it do wonders in your home.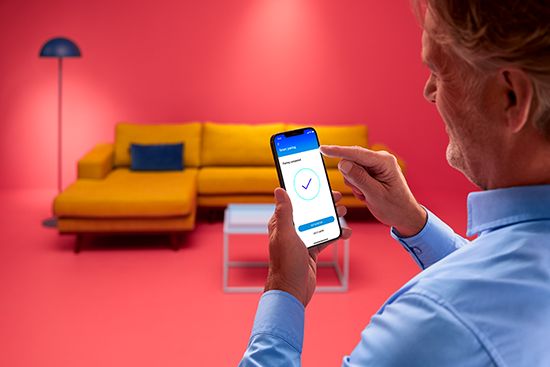 Smart lighting functionalities easy to set up
Enjoy the benefits of smart features instantly, just by connecting your WiZ light to your Wi-Fi network. Control lights easily when you're away from home and scheduling lights to go on and off automatically. No need to install additional hardware such as hub or gateway!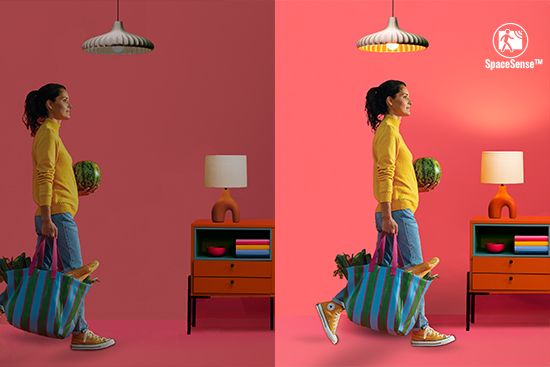 Activate lights with motion without having sensors
WiZ's SpaceSense technology turns your lights into motion sensors. With a minimum of two WiZ lights in a room, you can activate the SpaceSense feature in the WiZ app and have lights turn on and off automatically with motion detection.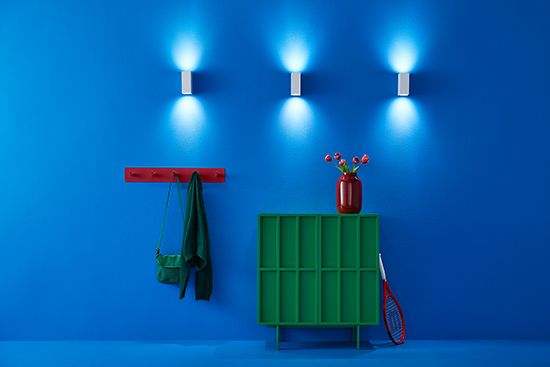 Set up lights to follow your own schedule
Automate your smart lights to follow your daily or weekly routines. Schedule your lights to turn on in the morning or before you arrive home, and to keep them off to save energy, when they are not necessary.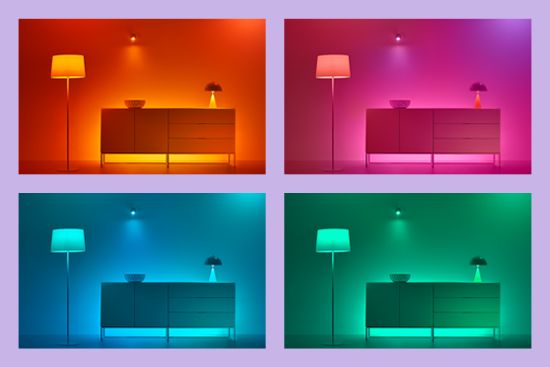 Millions of colors and changing light modes to make your day
Choose any light color you like or simply apply a dynamic light mode we designed for you. Fireplace or Ocean, for example, will help you create an amazing atmosphere and lift your mood.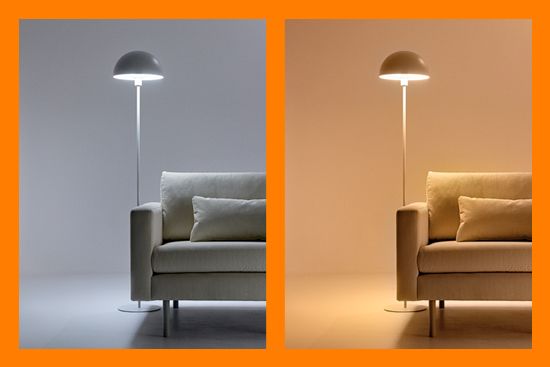 Set the right ambience with tunable warm to cool white light
Choose from a wide range of energizing cool white to soft warm white light, or simply select from the preset modes such as Focus and Relax to create the best ambience for your activities.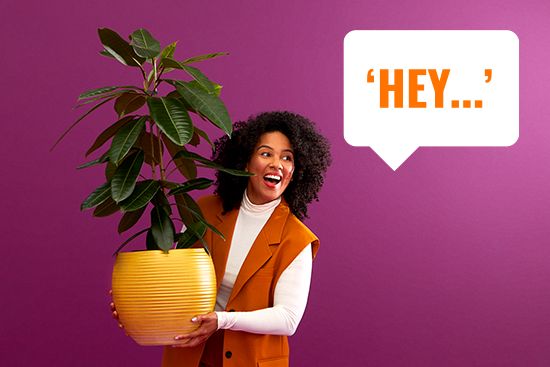 Control smart lighting the way you like it
WiZ enables you to control smart lighting in multiple ways. Adjust lights with your smartphone, voice, the WiZ remote control, or by using the existing wall switch to toggle between two favorite modes. Works with Google Home, Alexa and Siri Shortcuts.